Residential Exterior Painting Services
If you are looking for quality house painters in West Vancouver and South Vancouver, South and South Surrey that complete painting job on time and in your budget as well. Ideal Painting and Decorating is the company that can fulfill all your requirements, from color to coating. We are creating satisfied customers all over West Vancouver and South Vancouver by delivering the quality you expect in a timeline that's unexpected. We are a reliable company for 17 years of trust that our clients are shown to us. We provide painting services not only in West Vancouver and South Vancouver but also throughout Vancouver.
Exterior Painting can help to maintain the value of your home by protecting it from wear and tear and the elements. The Ideal Painting and Decorating 5-Step Process approaches exterior painting from a deliberate point of view, which helps us deliver the quality results you expect from us.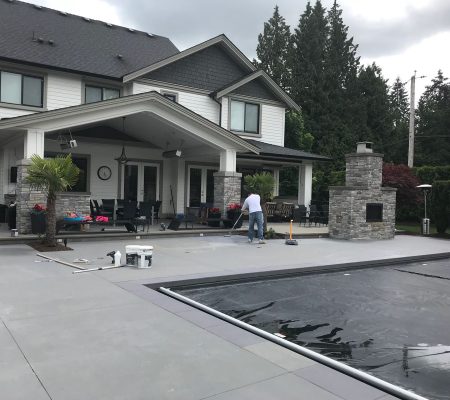 5-Step Process for Exterior Painting:
Washing and Cleaning according to your requirement, areas are either power washed or hand washed with eco-friendly cleaners to remove soil and mildew.
Surface Preparation as per as your proposal, all old paint is scratched away, lustrous surfaces are scraped sanded and all holes are caulked to keep away with water intrusion.
Paint Repaired spaces are prepared, and best quality paint is applied to make an identical look.
Cleanup is done every day and after the finishing of our job. Paint chips are removed and we pack our all materials cleanly.
Review After our own examination, you are welcome to assess our work to make complete customer satisfaction and approached to complete the feedback card for the team.
We have a team of innovative painters in West Vancouver and South Vancouver. Ideal Painting and Decorating bring the right number of dressed up, skilled painters to match the size of your painting job, and regularly monitor the quality of the work throughout the project. We start and finish on time, leaving you with nothing but a beautiful home to enjoy!